Our Staff
Mary Ann Doyle, Office Administrator

I have worked in the specialty of Podiatry since 1985. I joined Dr. Sweeney one year prior to opening his new practice and have been by his side since opening day in 2009. I am originally from New Jersey and moved here in 1997 with my family. I was a member of the New Jersey Podiatric Medical Assistants Association and achieved my PMAC through that organization. I enjoy working with Dr. Sweeney and our great staff. We pride ourselves in being a very friendly and pleasant physician's office, and do whatever we can to make our patient's feel relaxed and comfortable while they are here.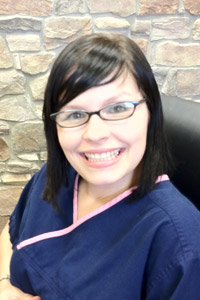 Crystal Holderbaum, Medical Assistant

I joined Dr. Sweeney's team in December 2010 after moving from Royal Oak, Michigan. I've been aTexas resident since 2007 and am proud to call this my home. I've been involved in healthcare for about 10 years, having spent 6 in a hospital setting. I enjoy providing a sympathetic and caring environment for our patients and am never too busy to smile and share a laugh.





Sarah DuFour, Medical Assistant, Front Desk

I joined the staff of Sweeney Foot and Ankle Specialists in 2011. I came to them through the Texas School of Business where I studied all aspects of medical assisting and office protocol. I did my externship with Dr. Sweeney and was fortunate to secure a position once I completed the requirements for graduation. I enjoy working with Dr. Sweeney and the other members of our staff and will do what I can to make our patient's visit a pleasant one.